NEDERLANDS Repertoire
Leef!
Bestel Maar
Een beetje Verliefd
De Vlieger
Oerend Hard
Brabant
Het is een Nacht
Land van Maas en Waal
Avond
Hij was maar een Clown
Heb je even voor mij
Een nacht alleen
Is dit Alles?
Liefs uit Londen
De meeste Dromen zijn Bedrog
De Klok van Arnemuiden
Kom van dat Dak af
't Is de Zomerzon
Meisjes met Rode Haren
De Nozem en de Non
Nikkel Nelis
Aan de Amsterdamse Grachten
Kijk eens in de Poppetjes van mijn Ogen
Johanna
Annabel
Sophietje
Suzanne
Patsy
Maria, Maria
Bloods Mary
Malle Babbe
Sarie Mareis
Ik ben Gerrit
Samen, onder Moeders' Paraplu
Hee goade mee?
Echte Mannen
Plastic Rozen
De vrouw van de Bakker
Zuiderzeeballade
Rode Rozen
Daar bij de Waterkant
Kleine Café aan de Haven
Brandend Zand
Den Egelantier
Jantjes Blues
Iedere Dans
Schoon Wijfke
Hij was een Smokkelaar
Mijn Wiegie was een Stijfselkissie
Aan het Strand stil en verlaten
Hoe je heette, dat ben ik vergeten
Madammen met een Bontjas
Cipier
Het Ei
De Fles
De Noordzee
Catootje
Klompendans
Troubadour Accordeon
FONETISCH repertoire
Haha, Hehe  (STRAF)
Hoi Hoi (P. Dupont)
ENGELS repertoire
The Lazy Song (Bruno Mars)
Love and Hate (Michael Kiwanuka)
Perfect (Ed Sheeran)
I'm Yours (Jason Mraz)
Coz I  Luv You (Slade)
Nothing Else Matters (Metallica)
Leaving on a Jetplane (Peter, Paul & Mary)
What's going on? (4 Non-Blondes)
Hey, Soul Sister (Train)
Take me to the Matador (Garland Jeffreys)
Yeah yeah! (Georgie Fame)
I can Help (Billy Swan)
On the Road Again (Willie Nelson)
Spanish Stroll (Mink DeVille)
Monkey Dance (Tone and I)
Don't Worry be Happy (Bobby McFerrin)
Dancing Queen (ABBA)
Sweet Dreams (Eurythmics)
All you need is Love (The Beatles)
With a little Help from my Friends (The Beatles)
Obladi Oblada (The Beatles)
The Wild Rover (Dubliners)
Molly Malone (Dubliners)
Country Roads (John Denver)
Crazy little Thing called Love (Queen)
Brown Eyed Girl (Van Morrisson)
Bye bye Love (Everly Brothers)
Fireflies (Owl City)
Is you is, or is you ain't my Baby (Trad.)
Mr. Bluesky (E.L.O.)
Love me Tender (Elvis)
The Devil in Disguise (Elvis)
Dancing in the Street (Mama's & Papa's)
Blue Moon (Trad.)
Love of the Common People (Paul Young)
Don't fence me in (Roy Rogers)
Jamaica Farewell (Harry Belafonte)
Walk and don't look Back (Mick Jagger, Peter Tosh)
Now that we found Love (Third World)
Sway (Rosemary Clooney)
It's not unusual (Tom Jones)
Bei mir bisst Du Schon (Trad.)
Troubadour Accordeonist
FRANS repertoire
Vous Permetez Monsieur (Adamo)
Non, non rien a Changé (Les Poppys)
Pour un Flirt avec toi (Michel Delpech)
Une belle Historie (Michel Fugain)
Dans le Port d'Amsterdam (Jacques Brel)
La Vie en Rose (Edith Piaff)
La Bohème (Charles Aznavour)
Mes Emmerdes (Charles Aznavour)
Nathalie (Gilbert Bécaud)
L'Important c'est la Rose (Gilbert Bécaud)
Quand il est Mort le Poëte (Gilbert Bécaud)
La Ballade des Gens Heureux (Gerard Lenorman)
C'est si Bon (Jacques Hélian et son Orchestre)
Oh, Champs-Elysees (Joe Dassin)
Tous les Garçons et les Filles (Françoise Hardy)
Isabelle (Les Poppys)
Mon Frère (Maxime Le Forestier)
San Francisco (Maxime Le Forestier)
Helène (Julien Clerc)
Les Filles du bord de Mèr (Adamo)
Zobi la Mouche (Negresses Vertes)
Il (Les Negresses Vertes)
La Valse (Negresses Vertse)
Chevaliers de la Table Ronde (trad.)
Java Daniel (Java musette)
Valse Hadchickidée (P. Dupont)
Le Metèque (Georges Moustaki)
Ma Solitude (Georges Moustaki)
Joseph (Georges Moustaki)
Les Feuilles Mortes (Yves Montan)
Il etait un Petit Navire (traditional)
L'Italiano Vero (Toto Cutugno)
Bella Ciao (traditional)
Gente di Mare (Umberto Tozzi)
Con una Rosa (Vinicio Capossella)
Via con Me (Paolo Conte)
O Sole Mio (traditional)
Volare (Domenico Modugno)
Quando quando (Tony Renis)
Marina (Rocco Granata)
Se Bastasse (Eros Ramazzotti)
Che sara (José Feliciano)
Guaglione (Diego Mautone)
Tu vo fa' l'Americano (Renato Carosone)
Buonasera Signorina (Louis Prima)
Guantanamera (Zucchero)
Azzurro (Paolo Conte, Adriano Celentano)
Parole parole (Mina e Alberto Lupo)
Cosa hai messo nel Caffè (Lisa Ono)
Spaghetti Carbonara (Spliff)
Kriminal Tango (Fred Buscaglione)
Lo Straniero (Georges Moustaki)
Santa Lucia (traditional)
Mambo Italiano (Marino Marini)
Un Tango Italiano (Milva)
Soli (Adriano Celentano)
Chi sara il mio Primo Grande Amor (Salvatore Solinas)
Storia d'Amore (Adriano Celentano)
Alla Fiera dell'Est (Angelo Branduardi)
Tarantella Siciliana (traditional)
Tarantella Livornese (Pietro Delponte)
20 Chilometri al Giorno (Marino Marini)
C'è una Luna Mezz'o Mare (traditional)
Troubadour Accordeonist
RODE HOGE HOED
Say my Name (David Guetta & Bebe Rexha)
Señorita (Shawn Mendes)
Shallow (Lady Gaga & Bradley Cooper)
Duurt te Lang (Devine)
Een beetje Verliefd (André Hazes)
Is dit Alles? (Doe Maar)
The Lazy Song (Bruno Mars)
Love and Hate (Michael Kiwanuka)
I'm Yours (Jason Mraz)
Two Sides to Every Story (Dolly Parton, Poter Wagoner)
Baby it's Cold Outside Lady Gaga, Joseph Gordon)
This is the Life (Amy Macdonald)
Perfect (Ed Sheeran)
In Hell I'll be in good Company (The Dead South)
Take me to the Matador (Garland Jeffreys)
Yeah Yeah! (Georgie Fame)
I can Help (Billy Swan)
Dancing Queen (ABBA)
Sweet Dreams (Eurythmics)
Don't Worry be Happy (Bobby McFerrin)
Something Stupid (Frank and Nancy Sinatra)
These Boots are made for Walking (Nancy Sinatra)
You know I'm no Good (Amy Winehouse)
Just Squeeze me (Duke Ellington)
It's not Unusual (Tom Jones)
Copacabana (Barry Manilow)
Dreadlock Holiday (10CC)
A Night like this (Caro Emerald)
Sway (Dean Martin)
La Bamba (Los Lobos)
Ich bin wie Du (Marianne Rosenberg)
California Dreaming (The Mama's and the Papa's)
Don't know much about History (Sam Cooke)
Mañana (Peggy Lee)
Red Roses for a Blue Lady (Vaughn Monroe)
All you need is Love (The Beatles)
With a little help from my friends (The Beatles)
En natuurlijk een heleboel liedjes uit de voorgaande lijsten!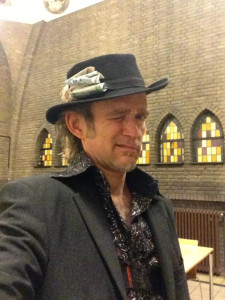 repertoirelijst